We employ skilled craftsmen and women who share our passion for shoemaking.
We use the best materials without any harmful substances or materials, and we do this in a safe working environment because we treat each other with respect. We think it's the right way, not the cheapest, for a healthy planet and society.
It won't make us rich, but we are pleased to offer you the products our collaborators construct with experience, skills and dedication.
CLOSURE SYSTEM MULTI CONTACT +
The innovative MULTI CONTACT + CLOSURE SYSTEM designed by Crono's Research and Development department is a new closure system for high-performance cycling shoes. It keeps your feet in place and ensures a perfect fit and better control.
The MULTI CONTACT+ SYSTEM'S upper strap adjusts precisely to the foot of the individual thanks to the double slide system, unlike a more traditional system.
The strap's two-way flexibility will automatically put the foot into the correct position no matter the shape of the foot itself. It considerably improves comfort and performance. It will also push the foot backwards for optimal heel grip and maximum power, not only when seated in the saddle but also in an all-out of-saddle effort.
Two independently operating BOA® Li2 Fit Systems are easy to micro-adjust on the fly, and the Boa® Guarantee provides complete serviceability.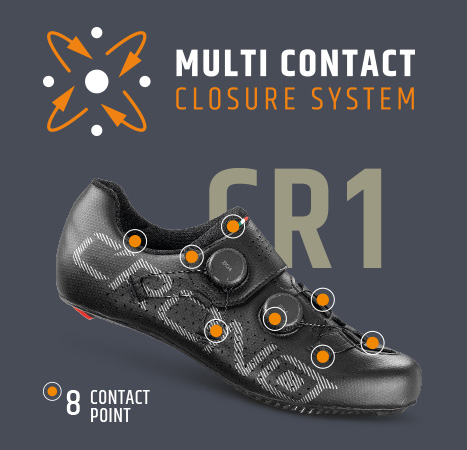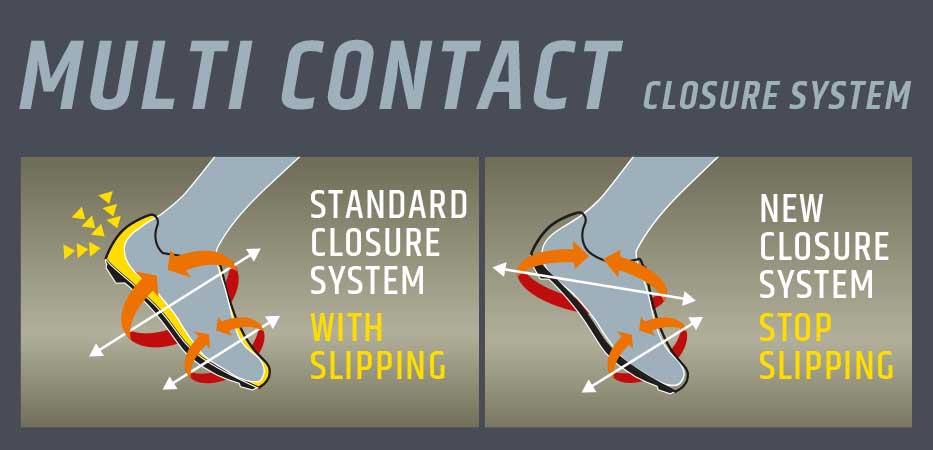 The Boa® Fit System improves the fit and functionality of your cycling shoes. It offers personalized comfort with a smooth and uniform closure without pressure points. Boa® can be adjusted quickly and precisely with one hand and allows you to quickly put on and take off your shoes.
Tighten to the perfect fit. The Boa® Fit system offers more even pressure distribution and better power transfer; so you can pedal farther, faster, longer and harder.
Micro-adjustable, precision fit with on-the fly tightening and loosening for more dynamic and responsive control.
A connected, secure fit locks in the heel and provides stability along the midsole designed to improve power and efficiency.


Engineered and built to empower peak performance, BOA dials and lace are tested and proven to withstand rain, sweat, and freezing temps.
The Boa® Fit system offers more even pressure distribution and better power transfer; so you can pedal farther, faster, longer and harder.
Fast, light and accurate, the Boa® Fit System is designed to work in all weather conditions – guaranteed.
The Boa® Fit system allows you to customize your fit with instant micro-adjustments for extreme precision that connects you better to your shoe.
Designed with ultra-strong materials, the Boa® Fit System is extensively tested in the toughest conditions.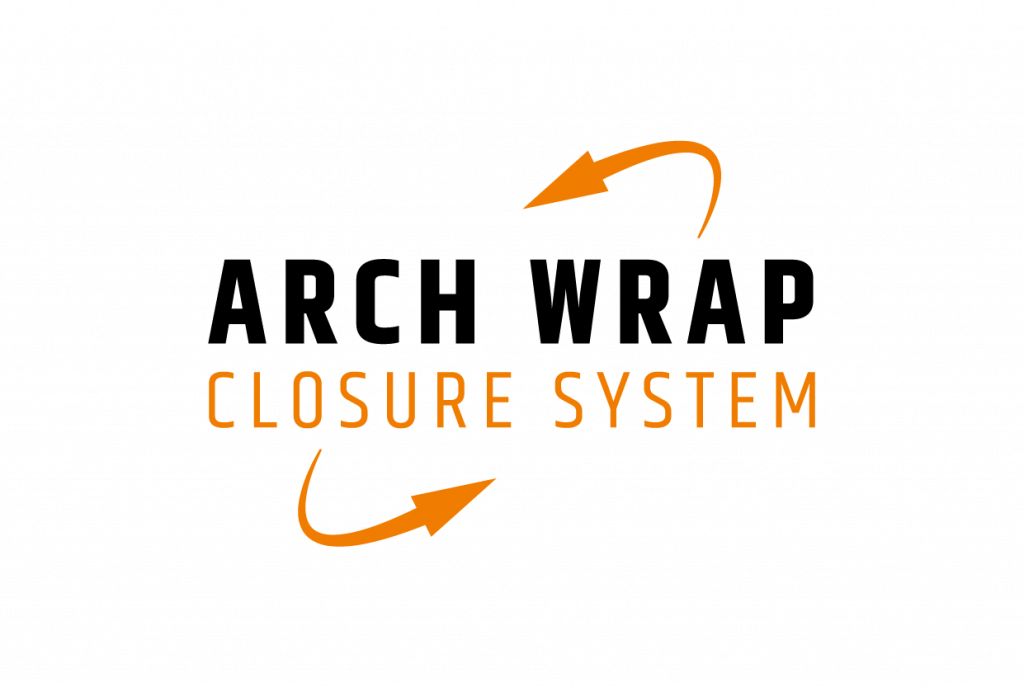 The ARCH WRAP SYSTEM. The upper's internal part wraps independently around the foot's arch without affecting the position and comfort of the rest of the foot. The BOA® Fit System L6 closure system is easy to adjust for perfect comfort and fit.
We offer a complete carbon sole without fibreglass.
The 6-layer carbon sole will transmit all your power to the pedals without sacrificing comfort. All Crono Carbon and CarboComp soles are made in Italy.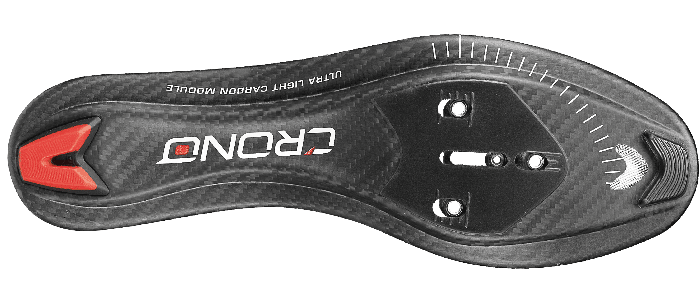 ANATOMIC TENDON PROTECTION


Internal tongue padding I memory.
HIGHT TRANSPIRATION TONGUE


Tongue made with openings to keep the foot cool.
SUPER GRIP


Anti-slip "cat tongue" lining.
SPECIAL PROFILE


Heel with special anti-slip profile.
COMPATIBLE


SPD universal quick coupling system.
NO TONGUE MORE COMFORT


Without internal tongue there are no annoying thicknesses.
MAXIMUM VENTILATION


Wide openings on the shoe to maximize ventilation.
READY TO START


Double system created to put on the shoe in a short time.
SHOCK ABSORPTION SYSTEM
HIGHT VENTILATION SYSTEM


High ventilation system between the toe and heel of the shoe.
LASER AERATION SYSTEM


Laser perforated ventilation.
MICRO ADGJUSTABLE SYSTEM
CARBO COMP SOLE


Carbon composite sole and reinforced nylon.
FULL CARBON SOLE


Full carbon sole composed of 6 intertwined layers.
A practical guide to help you choose the best shoe size that best suits the shape of your feet