"We want to make excellent products respecting human values, our environment and our customers"
The design, technology and workers of our company would be nothing without a precise vision, without the creativity and desire to improve every day that distinguishes us. We keep faith with our principles, we have decided to use an ecological material for the packaging of our shoes, a cardboard made with raw material from forests managed in a correct and responsible manner according to rigorous environmental, social and economic standards.
This is why we use the FSC brand. Furthermore, our company uses certified energy from renewable sources, as evidenced by the GREENER brand.
The factory Sabena Calzaturificio/Crono
Since 1973, the Sabena shoe factory has been a constantly evolving reality, since Giancarlo Stocco and his wife founded the company, specializing as subcontractors in the production of sports shoes. In particular, they began to make cycling, football and motorcycle footwear, increasingly technical and technological able to meet the needs of champions of the caliber of Timo Bracht. A family-run company, which tells the story of true Venetian Made in Italy, a reality capable of renewing itself and aiming high, thanks to the quality of its products. There are many names of very famous companies served by Sabena in recent years, including: Sidi, Fizik, Time, Gaerne.
Designers, planners, pattern makers, suppliers of traditional and cutting-edge raw materials are just some of the partners with whom Sabena confronts every day to create the best product and always be competitive on the market.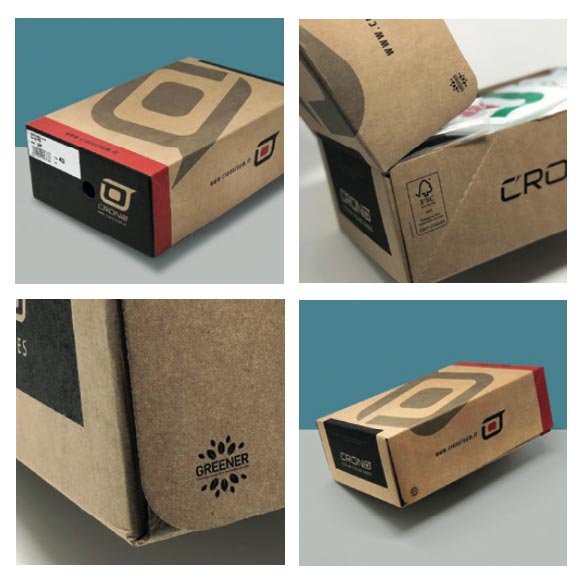 In 2011 Stefano Stocco returned to the company and joined his brother Diego, his uncle Franco Stocco and his father in the birth of the Crono brand. A line of technical footwear for high-level competitive and amateur cycling practitioners. Today Crono has gained a lot of support in Italy and abroad with a strong brand that has been able to carve out its space in a crowded market and not always up to the demands of its public. The clean style, the precise search for the right detail, the maximum balance between performance and comfort of the product are the best business card of Crono.